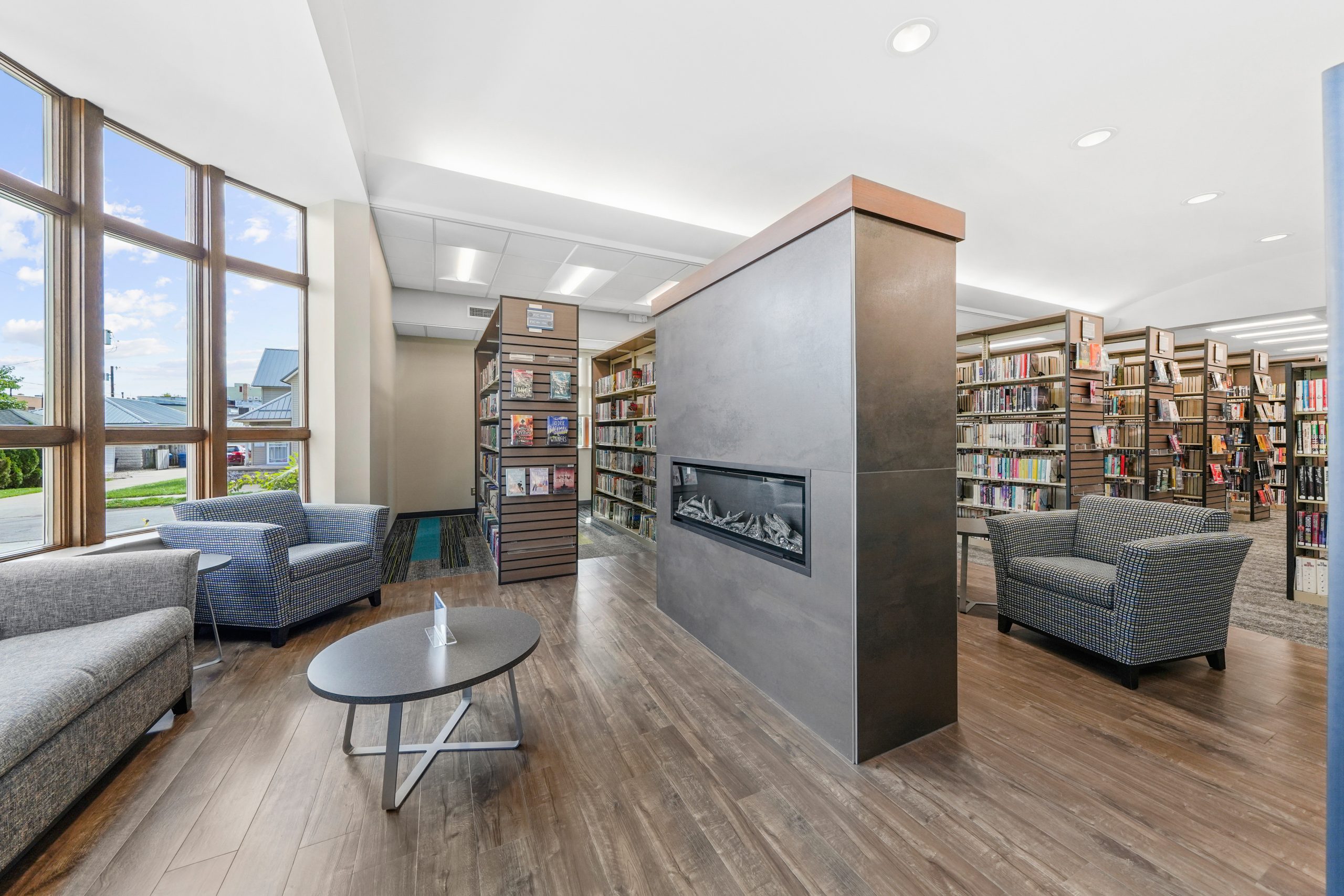 Library Card Registration Policy
How to Get a Bremen Public Library Card
All German Township residents are entitled to a free library card. A photo ID and proof of residence in German Township are required to obtain the card. Applicants under the age of 18 must have a parent or guardian's signature.
For those living outside the boundaries of German Township, there are several ways to obtain a card.
Any student currently enrolled in Bremen Public Schools is eligible for a free card, regardless of residence. Students must show a current school-issued photo ID or a current report card when applying. Parent or guardian signature is required as responsible party.
All teachers and staff members of Bremen Public Schools are eligible for a free card, regardless of residence. A school-issued photo ID is required when applying. The card is valid for five years, but can be renewed by showing an updated school-issued ID.
Bremen Public Library is part of a statewide reciprocal borrowing network of libraries. This means that if you have a library card from any of the libraries on our reciprocal borrowing list, you are eligible to obtain a card with our library as well, free of charge.
If your home library is not part of the reciprocal network, you may purchase a PLAC card, which gives you access to every library in the state of Indiana. The PLAC card fee is $65 per year.
For those who reside in an area not serviced by a library, a non-resident fee of $75 is required to obtain a card. Card must be renewed annually.
Overdue Notices
You may choose to receive overdue notices by telephone, postal mail, or e-mail.
Your Responsibility
The card owner is responsible for all materials checked out on the card.
The parent/guardian of any cardholder under the age of 18 is responsible for all transactions on their child's card.
If your card is lost or stolen, report it immediately to the Library at 574-546-2849.
Expiration
To maintain a viable patron file, library cards expire after five years. Patrons may reactivate their borrowing privileges by producing acceptable forms of identification.
Educator Card
The Bremen Public Library Educator Card is for those who teach or tutor in Indiana. This includes employees at public and private schools, parochial schools, licensed day care centers and preschools, tutors, and homeschoolers.
Identification as an educator is required. This can include school or homeschool ID badge, recent paystub, recent verification on employer letterhead, recent email from principal or other organization official, or using an online directory. If you have a personal card with BPL, it must be in good standing.
This card is to be used for classroom/educational materials only.
This card will need to be renewed each year.
Borrowers are allowed to check out an unlimited amount of items, but cannot take the entirety of a single subject.
DVD's will have a two week loan period, and all other items will have a six week loan period with one automatic renewal. No overdue fees will be charged, but lost or damaged materials will be charged at the normal replacement rate.
Additional materials cannot be checked out if patron has a current overdue item.
Regular library guidelines apply for e-resources and interlibrary loans.